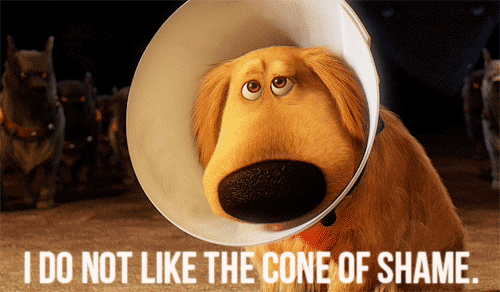 I know this is late and I am so sorry. I just realized tonight that I hadn't linked the post to the next block up in the Misfit blog. I will wear my cone of shame for... squirrel!
Thank you so much to Keri (@thequiltedvalkyrie). She hosted the BOM this month on her blog. She picked out a super cute paper pieced snowflake block for us. Click on the image below to go to her tutorial for the block.
While you're at it, check out her Etsy store for super cute camera and gadget goodies. Click on the link below to check out her shop.